LUCAS SITHOLE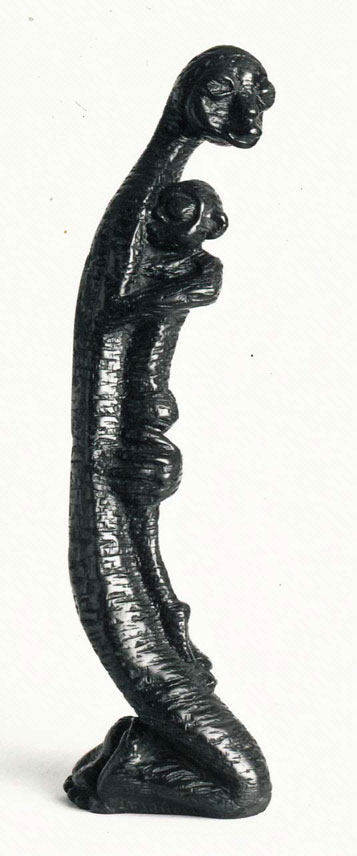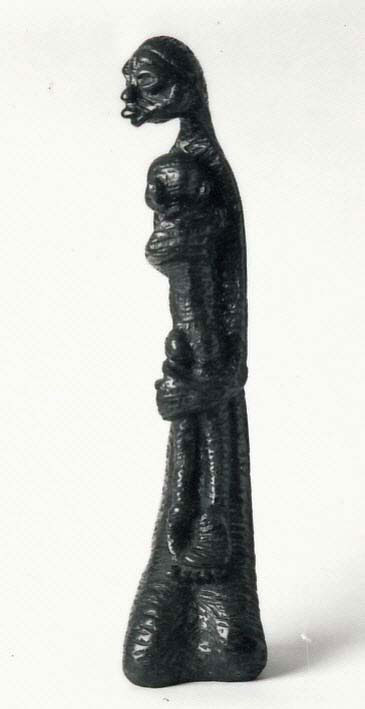 LS6807
"Mother and child", 1968 - Rhodesian teak - 082x019x022 cm
Provenance:
Priv. Coll. NFO, Johannesburg
Lady Ina Oppenheimer, Johannesburg - 1970
Gallery 101, Johannesburg
Work exhibited:
Gallery 101, Johannesburg - 5th October, 1970
SITHOLE Retrospective Exhibitions held at
Rand Afrikaans University, Johannesburg + Pretoria Art Museum, Pretoria 1979
Work illustrated:
Lucas SITHOLE 1958-1979 - ISBN 0 620 03982 5 - p. 65
Work documented on Youtube: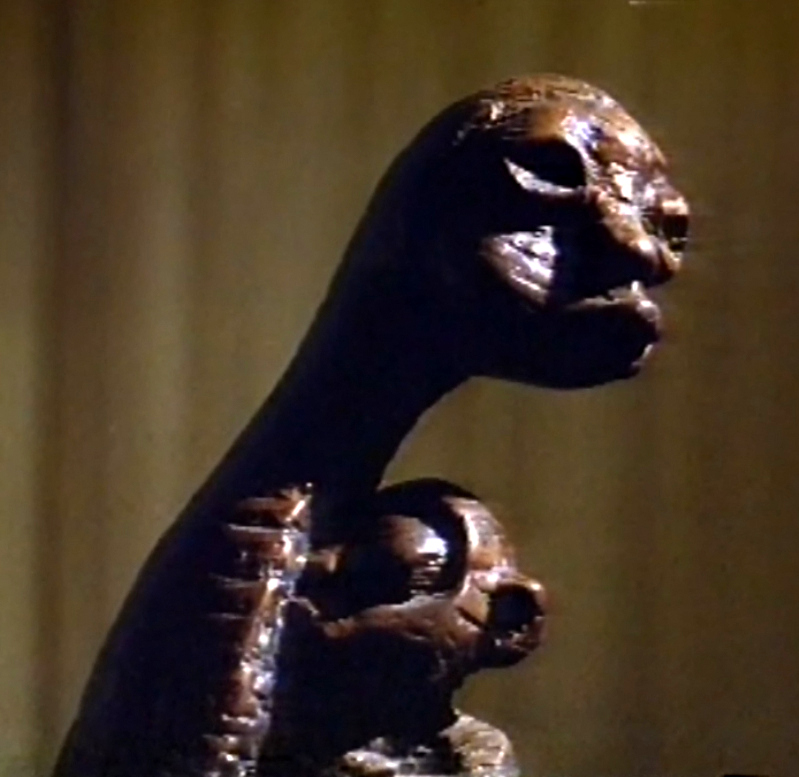 Still from documentary "Lucas Sithole, sculptor" produced and directed by Richard Harvey in 1968/1970. The 12' documentary can be seen on http://youtu.be/mhOqAuqn1OE.

Lucas SITHOLE is explaining his work which relates to his life around him, supported by music composed by Professor Alan Solomon. Included are a number of views from the solo exhibition held at Gallery 101, Johannesburg, on 5th October, 1970, including the above work at pos. 8'34"