LUCAS SITHOLE

LS7303
"Waiting too long", 1973 - Ironwood - 195x030x030 cm
Collection:
South African National Gallery, Cape Town - acq. 73/93
Provenance:
Gallery 21, Johannesburg
Gallery International, Cape Town
Work exhibited:
SA National Gallery, Cape Town "1910-2010 From Pierneef to Gugulective" April-September, 2010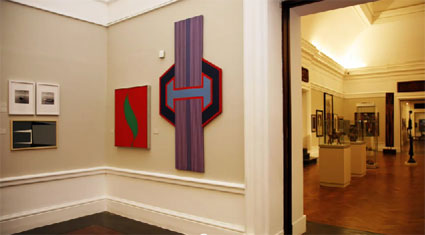 LS7303 at extreme right of image
NICRO Art Dealers Fair, Johannesburg - August 1973, cat. 1
Gallery International, Cape Town - 1973 - cat. 11
Work on web:
YouTube - at pos. 1:11
Work reproduced:
Lucas SITHOLE 1958-1979 - ISBN 0 620 03982 5 - p. 97
Press reviews:
www.designmagazine.co.za/design_art.shp - 2010, Issue No. 1, p. 46, commented
Cape Times, Cape Town - 15.09.1973, commented
Note:
Copyright to this work is held by the SA National Gallery, Cape Town. The above image was taken in 2005 by Cecil Kortjie, Iziko Museums of Cape Town
Artist's legend:
"Mzwandile who had been in love with Ntombise for over a year came home from the mine where he worked, to pay lobola for his long-loved sweetheart.
Then she fell pregnant - great joy to Mzwandile and his family. Then came the time for him to go back to work because he had completed his mission.
His wife Ntombise received letters, presents and of course some money which she appreciated. During Mzwandile's absence, a baby boy was born and some presents poured in; Mzwandile's happiness was felt.
Then Ntombise became bored. Years went past - she went to her mother-in-law and said: Mama, this child is growing fast, and in all these many years now, he hasn't got to know his father!
The first year, Mzwandile promised he'd come home for Christmas. Then it was the same promise the second and the third year. Now this is the fourth year. If he does not come home this Christmas, I'm leaving you and his child, I can't stand it any longer!
I have waited too long."