LUCAS SITHOLE
LS7307
"Drinking piglet" ("Anteater I.") ("Aardvark"), 1973 - Rhodesian teak - 033x065x018 cm
Note:
At least one bronze of this sculpture is known to exist, recorded under LS7307.1 hereunder
LS7307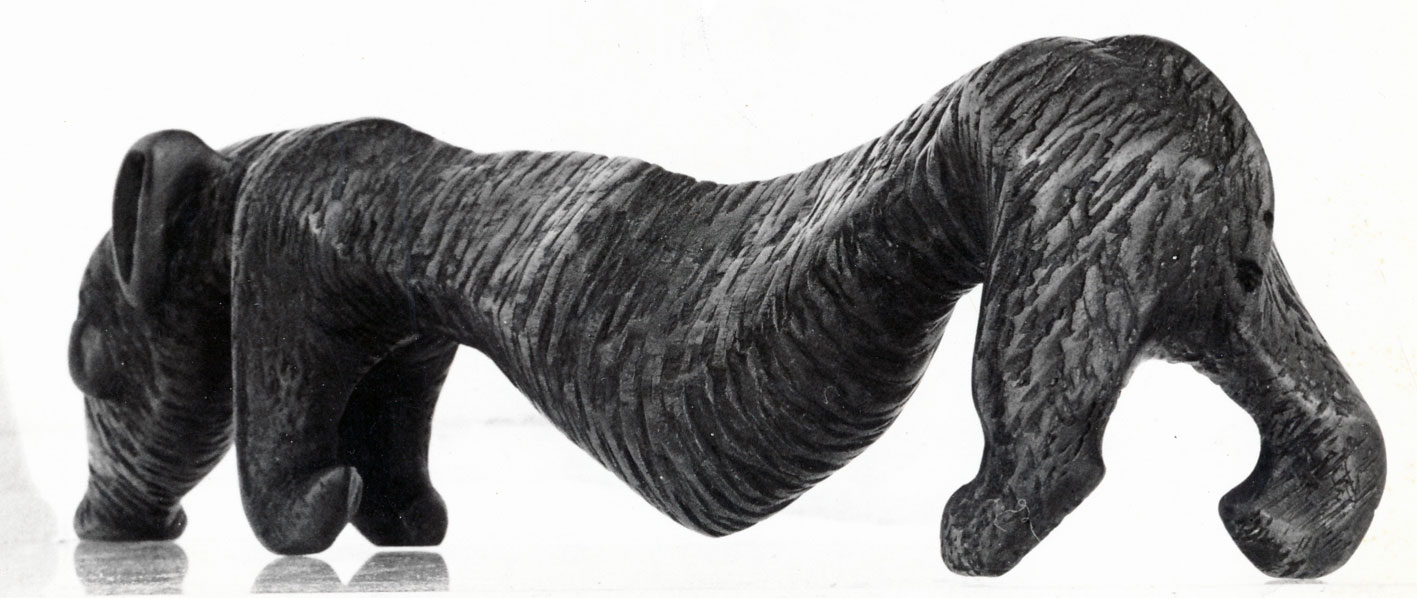 Provenance:
Priv. Coll. F. McM, Lulsgate UK
Everard Read Gallery, Johannesburg
Priv. Coll., HM Stap, Johannesburg
Gallery 21, Johannesburg - 1973 - ZAR450
Work illustrated:
Lucas SITHOLE 1958-1979 - ISBN 0 620 03982 5 - p. 103
"Fair Lady", Durban - Oct. 1981, ill.
Press review:
African Arts Magazine, UCLA, Los Angeles CA, USA - August 1980 review, commented
Originally recorded under HP 2375
LS7307.1
"Drinking piglet" ("Anteater I.") ("Aardvark"), 1973 - Bronze (edition unknown) - meas. n/a
Provenance:
Priv. Coll. PLD., London UK
Gallery 101, Johannesburg
Bronze illustrated:
Prudential World, London - 1977, Vol. 2, p. 17, ill.
Note:
If you own such a bronze, please send us a good image and further details for inclusion on this page!