LUCAS SITHOLE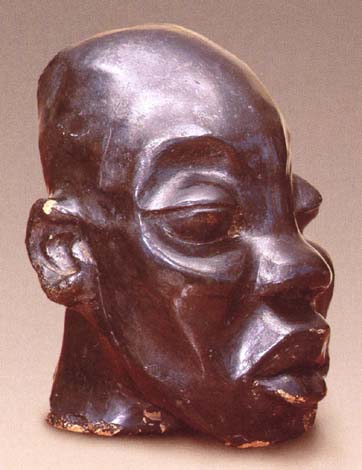 LS6003
"Head" ("Die Kop") ("Miner's head"), 1960 - polished unfired clay - 021x011x026 cm
Provenance:
Priv. Coll. K.T., Ceres
John Marvin, London
Adler Fielding Galleries, Johannesburg
Work illustrated:
Polly Street - The Story of an Art Centre (E. Miles) (Ampersand), 2004, p. 88, col.
Note:
One or more unauthorised bronze casts of this work were made by the original owner - see LS6004
The title "Miner's head" was confirmed by Mariete Marvin in 1981 and is probably the original name from the records of the AFG!