LUCAS SITHOLE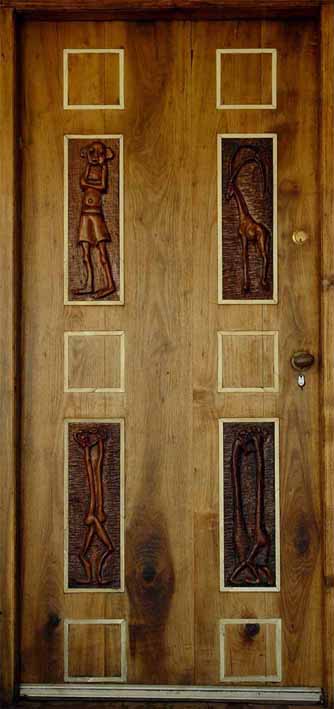 LS6212
Door meas. 205x089x007 cm with 4 panels by Lucas SITHOLE, in red ivory wood with ivory surrounds, set in solid Knysna stinkwood
To see individual panels, please refer to LS6213, LS6214, LS6215, LS6216!
Photographed by Jan Hamman (Beeld), 2003
Note:
On the death of Zandberg Jansen (well-known art critic and rugby commentator) on 18th September, 2006, who had commissioned the door from Lucas Sithole for his then house in Dawn View, Primrose near Germiston, the door was dismantled and the individual panels were sold by his Estate to the Ellerman House Collection, Bantry Bay, Cape Town. According to a letter from Zandberg Jansen dated 6th August, 2003, the 4 panels were all initialled by the artist, two at the back, two at the bottom right hand corner.